Staff
The staff at White River Christian Church strives to live out the mission of connecting every life to Jesus. We love being able to serve alongside you in this endeavor.
« Back to Staff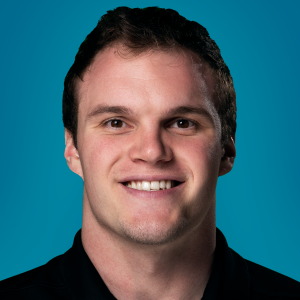 Austin Ginther
Special Needs Director
office: 317-773-2233 ext. 108
In addition to overseeing weekly programming for kids, teens and adults with special needs, Austin plans and executes special events to foster community and continue connecting every life to Jesus. Austin has a heart for making meaningful connections with individuals who have intellectual and/or developmental disabilities and strives to provide a safe place for everyone to be seen and known while learning and growing in faith. Prior to joining the White River team, Austin worked as a full-time tax accountant utilizing his accounting degree from Marian University. He was a long-time volunteer in the WRCC Special Needs Ministry prior to stepping into the director role and currently serves on the finance committee of Village of Merici, an Indianapolis nonprofit that provides residential and community opportunities for adults with developmental disabilities. One of the best parts of his job is the friendships he builds with students and getting to be seen as who he is while also seeing them as who they are.
Austin lives in Indianapolis. While not working, you can usually find him on the trail, at the races or outside doing something active.
Hobbies: Hiking and exploring wilderness, rucking and other challenging workouts, going to races (dirt tracks, trucks, drag racing, etc) with his dad.