Noblesville
Service Times
Worship Center
Sunday | 9 am*
Sunday | 11 am**
Kids programming available at 9 & 11 am for children through 5th grade.
*Programming available for 6th-8th grade students in the Point (enter door 2).
**Programming available for 9th-12th grade students in the Point (enter door 2).
An interpreted service is available for those in the deaf community.
Sunday services are also available online through our website or:
Plan your Visit
Welcome to White River Christian Church. We're so happy that you are here - discovering who we are, what we believe, and where you can fit into all of it. If you've never visited us for services before, we want you to feel at home from the moment you walk through our doors to the moment you leave.
Who We Are
What to Expect
For My Kids
Who we are
We hear people describe us as a large church, with a small feel. Visitors like our biblical teaching where we open our bibles every week and study God's Word and seek His direction for our lives. Our mission statement is "connecting every life to Jesus," and that is what we strive to do.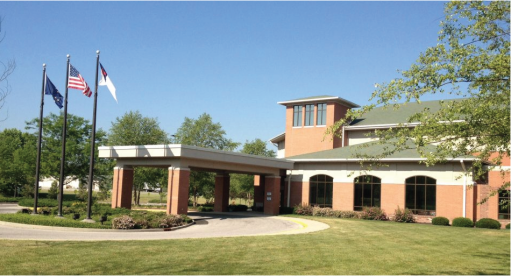 Visiting
We are so excited that you are considering a visit to White River Christian Church. Our mission is to connect every life to Jesus, and that starts as soon as you pull into the parking lot.
Guest services
Once inside, please visit our Connections team at Guest Services in the main lobby. They will be happy to assist you with finding the worship center, coffee area, restrooms and checking in children if needed.
We want you to have a moment with God. We believe that you and your family will connect with God in some way when you're here. We never make you stand up and say your name if you're new. We let you remain anonymous. We just want you to feel at home.
What should I wear?
Come as you are and you'll fit right in. A majority of adults wear what is called business casual. Of course, some wear the t-shirt and shorts combo while others wear something more dressy.
What's in a weekend service?
Before worship, you can grab a free cup of coffee in the lobby and meet other folks. We usually start with an upbeat song from our band and then have a few more songs to sing (it's okay if you don't know them at first). We celebrate the Lord's Supper every week for all those who have accepted Christ as their Savior, share in an offering time and one of our teaching pastors speaks and teaches from the Bible for about a half hour. We offer a decision time at the end if you need prayer, want to join White River Christian Church, or become a Christian. All in all, the total length is about 75 minutes.
Kids
We have programming for birth - age 18, as well as special needs programming for both kids and adults.
check-in
Please arrive at least 15 minutes prior to the start of service to allow time to add your kids into our system and get them to their classes. You can also give us your family's info here before your visit to speed up the process. Go to our Guest Services area in the main lobby, and our Connections team will help you get started with the check-in process and take you to your children's room.
For the safety of your kids, we have a check-in system that gives your child a tag with a code on it. When you pick your child up, you turn in the tag and sign them out. During service, if we need you for any reason, our system will text you at the phone number you provided at check-in.