Staff
The staff at White River Christian Church strives to live out the mission of connecting every life to Jesus. We love being able to serve alongside you in this endeavor.
« Back to Staff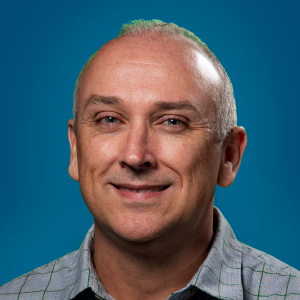 Greg Nance
Elder Apprentice
A native of Wichita, Kansas, Greg first came to Indiana to attend Purdue University, which is where he met his wife Carrie. Greg is a Structural Engineer, working with architects to put buildings together. Greg and Carrie have been members of White River since 1998. Over the years, Greg has served in various ministries: small groups, sports, missions, youth, children's, and worship team. On any given Sunday, you may see Greg serving you a cup of coffee, visiting with people in the lobby or playing the drums in the worship service. Greg and Carrie love spending time with their family which include Tate, Evelyn and Gus.
Hobbies: listening to and playing music, quoting lines from TV shows and movies, making people laugh, and watching European soccer.