Staff
The staff at White River Christian Church strives to live out the mission of connecting every life to Jesus. We love being able to serve alongside you in this endeavor.
« Back to Staff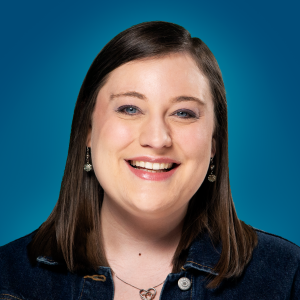 Allison Brackemyre
Kids Assistant
office: 317-773-2233 ext. 137
Allison works closely with the children's team to prepare programming, lessons and activities for preschool and elementary kids. She has attended White River since 2016 and says that, other than people, music is her favorite of God's creations, as it reveals so much of God's beauty and creativity. Allison earned a Bachelor's Degree in Mathematics from SUNY Geneseo in 2016. Prior to joining the WRCC team, she worked as the Exam Prep Manager at the Huntington Learning Center in Carmel. Allison lives in Fishers with her husband, Joe.
Hobbies: singing and playing piano.