Staff
The staff at White River Christian Church strives to live out the mission of connecting every life to Jesus. We love being able to serve alongside you in this endeavor.
« Back to Staff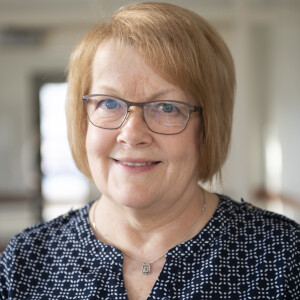 Barb Holly
Children's Ministry Assistant
office: 317-773-2233, ext. 137
Barb supports the Children's Pastor for the Noblesville locations. She forms relationships with children, volunteers and parents, so that our children's first glimpses of God will lead to a lifelong journey with Him. Barb attended Lincoln Christian College and Purdue University and worked for the Lake Central School Corporation as a school treasurer and administrative assistant for 25 years. After retiring from Lake Central, she moved from the Chicagoland area to Noblesville to be closer to her children, Kristi and Shannon, and grandchildren - Avery, Brady, Jay and Tessa.
Hobbies: cake decorating, crafts of any type, hiking, and never saying "no" to a chance to babysit the grands