Staff
The staff at White River Christian Church strives to live out the mission of connecting every life to Jesus. We love being able to serve alongside you in this endeavor.
« Back to Staff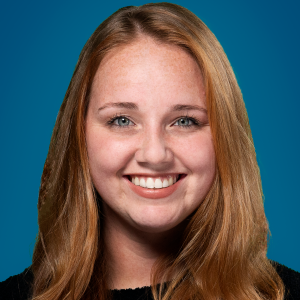 Hannah Gute
Student Associate Director
office: 317-773-2233 ext. 136
Hannah is from Wabash, IN, but moved here to Noblesville in 2017. She met her husband, Stephen, at White River in 2018 and married him in 2020. She loves Jesus and felt called into ministry at the age of 18. Hannah went to Kentucky Christian University where she received a ministry degree and learned a lot about what it meant to be a follower of Christ.
She has a lot of favorite things but will only share a few: salt, steak, Sno Castle, tubing, chacos, tacos, Euchre, Ale8, movies, and last but not least, hanging with Stephen.
She loves people and being part of a place where we grow together in community. She thinks that students are the best and loves watching them discover Jesus. Hannah feels it is a huge blessing to serve here at WRCC!