Staff
The staff at White River Christian Church strives to live out the mission of connecting every life to Jesus. We love being able to serve alongside you in this endeavor.
« Back to Staff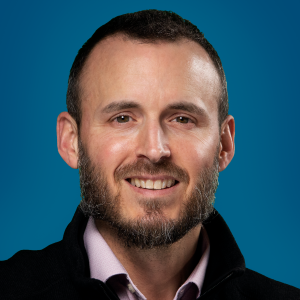 Paul Hathcoat
Special Needs Pastor
office: 317-773-2233 ext. 130
Paul is responsible for providing students the opportunity to grow in their personal faith, explore their gifts, and find their Kingdom Responsibilities. He does this through creating curriculum for all ages, connecting with strategic partners to create a community of support for students and families living with disabilities, and supporting and educating staff and volunteers in ways to connect and support individuals with disabilities. Paul's work experience includes working as a bounty hunter and bail agent for 10 years, then serving with adults with disabilities in group homes across the MidWest for three years. He holds a Bachelor's degree in Criminal Justice from Ball State University and a Master's in Christian Ministry from Anderson University. Paul and his wife, Jen, live in Markleville and are parents to four sons: Tyler, Evan, Austin and Shaun.
Hobbies: hiking, fishing, coaching, traveling with Jen and mentoring local youth.