Staff
The staff at White River Christian Church strives to live out the mission of connecting every life to Jesus. We love being able to serve alongside you in this endeavor.
« Back to Staff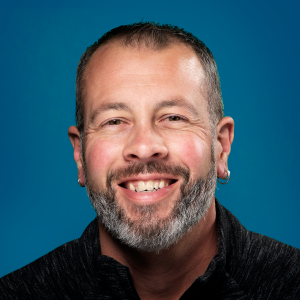 Chris Owens
Local Outreach Pastor
office: 317-773-2233 ext. 115
A life-long resident of Central Indiana, Chris has called Noblesville home for about a decade. His background is filled with experience from a career in radio with the Indianapolis Colts where he experienced a victory in Super Bowl XLI to more recent roles focusing on community development and empowerment.
Volunteerism is something that has always been a part of Chris' life and he currently serves on the Board of Director for Prevail in addition to donating time to other worthy causes. As the Local Outreach Pastor, his time focuses on guiding several areas of local ministry for the Noblesville Campus and leading the Missional Living team.
Chris and his wife, Maggie, have two children, Wyatt and Caroline. As a family, they enjoy cooking and spending time together through sports, as well as special popcorn and movie nights at home.
Hobbies: cooking and smoking meat, avid musician, guitar enthusiast, spending time working on home and landscaping projects