Staff
The staff at White River Christian Church strives to live out the mission of connecting every life to Jesus. We love being able to serve alongside you in this endeavor.
« Back to Staff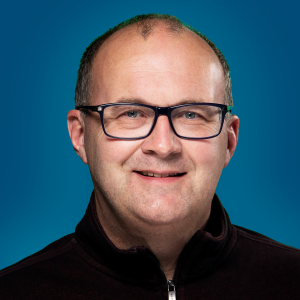 Brian Peters
Elder - currently on sabbatical
Brian and his wife, Stacy, have been attending White River since 2010, and he has served as an elder since 2018. Brian loves the servant heart that White River and its members have. He says, "Through God's grace, White River has made a significant and sustained impact on our communities here in Hamilton County and, through global missions support, around the world."
Brian earned a Doctor of Pharmacy from Purdue and a Masters in Pharmacy Administration from The Ohio State University. He currently works as Directory of Pharmacy and Materials Management at Riverview Health.
Brian and Stacy live in Noblesville with their daughters, Clara and Jenna, and dog Mackey.
Hobbies: camping and traveling, woodworking, and enjoying time with immediate and extended family.