Staff
The elders and staff at White River Christian Church serve together, alongside the White River family, to lead and guide the church in our mission of connecting every life to Jesus.
« Back to Staff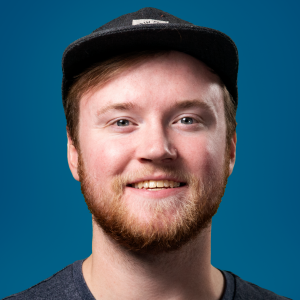 Stephen Gute
Technical Arts Director
office: 317-773-2233 ext. 203
Stephen is responsible for bringing stories of life change, redemption, and grace to life and taking care of audio, video and lighting for our worship services. He captures testimonies of who God is and what He does and helps people share their story with others. He also makes sure our pastors and worship team look good and sound good as they share the good news of Jesus Christ from our platforms. Stephen is a graduate of Huntington University where he developed a passion for video. Stephen found himself at WRCC after college where he has been able to grow, discover a gifting for the technical arts (AVL), learn more about himself and God, and where he met the love of his life.

Hobbies: creating and listening to music, woodworking, keeping up with the latest tech, watching good movies and tv shows, and hanging with that girl from work and her part-time dog.