Staff
The elders and staff at White River Christian Church serve together, alongside the White River family, to lead and guide the church in our mission of connecting every life to Jesus.
« Back to Staff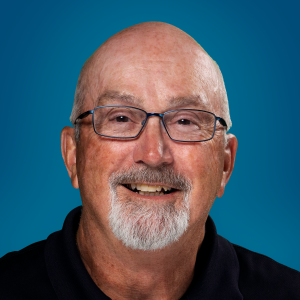 Steve and his wife, Sharon, have been attending WRCC since 1998 and serving on the elder board since 2004. Steve and Sharon want their lives to reflect Jesus and be an example for those who do not know Jesus. It's their desire that every life would be connected to Jesus.

Steve was a Consulting Engineer after graduating from Purdue with a Mechanical Engineering degree in 1978. He worked for several years in the consulting business - managing an engineering office offering building design services.

Steve and Sharon have one son, Matthew, who lives in Philadelphia with his wife, Jen, and sons, Ewan and Huxley, and daughter Renata ... their grandchildren.

Hobbies: golf, mountain hiking, traveling, experiencing God's beautiful creation, and playing card games.