Staff
The staff at White River Christian Church strives to live out the mission of connecting every life to Jesus. We love being able to serve alongside you in this endeavor.
« Back to Staff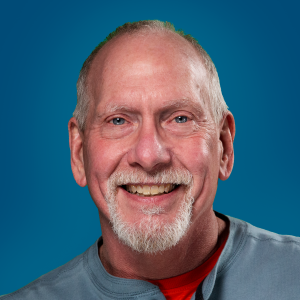 Lon and his wife Shari have been at WRCC since 1996. They have seen God move in the growth of His church. Lon has been on the Elder board for 10 years. It has been a humbling blessing for him to serve the church body and seek God's direction for WRCC. Lon's passion is serving with the Children and Student Ministries, helping the middle school and high school students discover God in their everyday life. He and Shari also serve with the young adults ministry and have always been blessed when they serve others. Residents of Noblesville, Lon and Shari love spending time with their two adult daughters and sons-in-law and their three grandchildren.
Hobbies: spending time with family and friends, riding motorcycles and Car shows. He has always been a car guy, old hot rods and muscle cars make him smile.