Staff
The elders and staff at White River Christian Church serve together, alongside the White River family, to lead and guide the church in our mission of connecting every life to Jesus.
« Back to Staff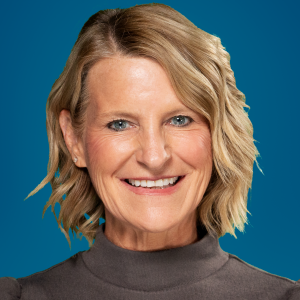 Michelle Barnett
Operations Director
office: 317-773-2233 ext. 118
As Operations Director, Michelle Barnett, oversees the areas of human resources, facilities, finance, information technology and office management. Michelle's goal is to help create and execute an operational plan that ensures White River fulfills the mission of connecting every life to Jesus. She joined the team in 2013 administering global and local missions and White River Sports. Prior to accepting a position at White River, Michelle spent 20+ years working in customer support and operations for a telecom company.
She's been a member of White River since 2003 and has volunteered countless hours for various ministries including leading three mission trips to Nairobi, Kenya. Michelle and her husband, DJ, are long time residents of Noblesville and have two adult children, Connor and Camryn.
Hobbies: all types of exercise especially HIIT training, knitting, watching true crime documentaries