Staff
The elders and staff at White River Christian Church serve together, alongside the White River family, to lead and guide the church in our mission of connecting every life to Jesus.
« Back to Staff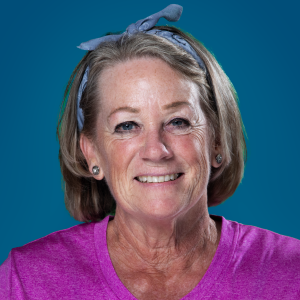 Pam Sweitzer
Facilities Team
Pam helps ensure that spaces at the Noblesville campus as clean and tidy for ministry use. Before joining the team at White River, Pam worked at Beck's Hybrids. She is a graduate of Hamilton Southeastern High School, where she met her husband of 47 years, Dave. A lifelong Noblesville resident, Pam and Dave are parents to their daughter, Mallery (husband Kyle), and grandparents to a grandson, Kolton.
Hobbies: camping, hiking, landscaping, working outdoors, and exploring local dive restaurants with her husband.