Staff
The staff at White River Christian Church strives to live out the mission of connecting every life to Jesus. We love being able to serve alongside you in this endeavor.
« Back to Staff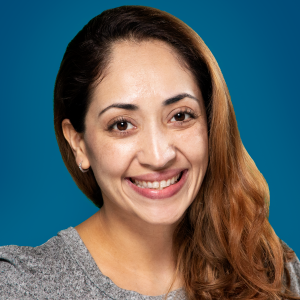 Paulina Orozco
Worship Leader
Paulina provides vision and leadership for the worship team and helps to create a meaningful worship experience for White River's Hispanic congregation. She has a passion for music that includes singing and playing guitar. Paulina is currently working toward an associate's degree in business administration and also aspires to pursue a degree in Intercultural Ministry. She lives in Noblesville with her son, Iker.
Hobbies: running, cooking, working out, playing soccer, painting, spending time with family, discovering new places to eat and traveling.