Staff
The staff at White River Christian Church strives to live out the mission of connecting every life to Jesus. We love being able to serve alongside you in this endeavor.
« Back to Staff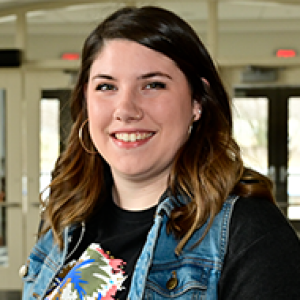 Sarah Ranz
Worship Leader
office: 317-773-2233
Sarah prepares our Family Service team for a worshipful experience each week by running rehearsals and preparing music and materials for Sunday morning. She earned a Bachelor of Arts in Music from Anderson University. Prior to joining the White River team, Sarah served as the Student Ministry Director at Clarkston Community Church in Michigan. When she's not preparing music, she's making coffee. Sarah's been a barista part time for about 10 years; it's one of her favorite ways to connect with people. She lives in Noblesville with her husband, Tommy (who often plays drums), their dog, Gunther, and cat, Jeffery (who runs the house).
Hobbies: playing piano and saxophone (which is actually her primary instrument), hiking, camping and coffee.