Staff
The staff at White River Christian Church strives to live out the mission of connecting every life to Jesus. We love being able to serve alongside you in this endeavor.
« Back to Staff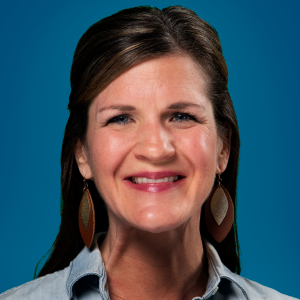 Kristi Smith
Children's Weekend Experience Co-Director
office: 317-773-2233 ext. 138
Kristi oversees the planning and production of large and small group services for Children's Ministry. She holds a BS and MS from Purdue University in the field of Speech Language Pathology. Kristi worked 15 years as a speech therapist before becoming a stay-at-home mom to her three children: Avery, Brady and Jay. Kristi, her husband, Cary, and their kiddos live in Noblesville.
Hobbies: campfires and s'mores with friends, organizing and decluttering anything anywhere, hosting fun theme parties, celebrating small things like half birthdays or quirky little holidays (National Banana Split Day!), tending her garden, reading a good suspense novel, and anything that results in quality time and memories with family.