Staff
The staff at White River Christian Church strives to live out the mission of connecting every life to Jesus. We love being able to serve alongside you in this endeavor.
« Back to Staff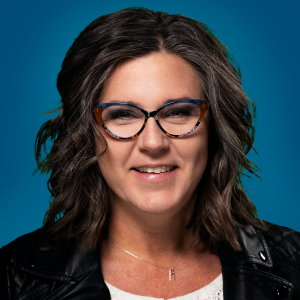 Amber Pierre
Children's Weekend Experience Co-Director
office: 317-773-2233 ext. 139
Amber helps plan and coordinate the weekend experience in the Preschool and Elementary Ministries. She plans and writes lesssons, teaches, supports small group leaders, and works with worship leaders to bring solid, cohesive teaching to the Children's Ministries.
Amber lives in Noblesville with her husband, Stev, and their four children: Claris, Chester, Electa and Hayes.
Hobbies: reading, cooking and keeping track of her kids' shoes