Staff
The staff at White River Christian Church strives to live out the mission of connecting every life to Jesus. We love being able to serve alongside you in this endeavor.
« Back to Staff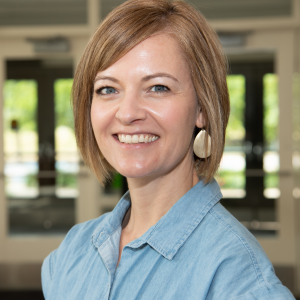 Amy Boles
Faith Development Director & Children's Pastor
office: 317-773-2233 ext 113
Amy serves in a dual role as Faith Development Director and Children's Pastor for Noblesville. She oversees all children's programming birth-5th grade and believes that children have the best chance of developing a true "everyday" faith when they are connected with adults who love Jesus. Each volunteer in the children's ministry - from the nursery to 5th grade Small Group Leaders - is so important as kids grow in faith. Prior to joining the team at White River, Amy was the Next Gen Pastor at Verve Church in Las Vegas. She earned a BS in Early Childhood Education from the University of Michigan. Amy and her husband, Brent, were born and raised in Indiana and lived in Indianapolis prior to moving to Las Vegas, so in many ways, moving here was like coming home. They live in Fishers with their daughters, Mya and Mina, and dogs, Porkchop and Piper.
Hobbies: DIY home projects, reading and drinking coffee.