Staff
The staff at White River Christian Church strives to live out the mission of connecting every life to Jesus. We love being able to serve alongside you in this endeavor.
« Back to Staff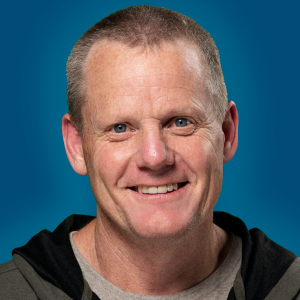 Todd Yeager
Elder - currently on sabbatical
As a member of White River Christian Church for over fifteen years and an elder for four years, Todd is both honored and humbled to serve at WRCC. His greatest desire is that he can be a part of a church that is providing sound doctrinally teaching so that everyone hears the true word of God and understands God's free gift of Grace. In doing so he is part of a group of men that seek the leading of the Holy Spirit to assure that WRCC is following not mans will but God's will to the best of their ability.
Todd has been involved in a general contracting business with his family for the past twenty five years. He is currently serving as a board member for David's Well which is an organization that serves the people of Panama in sharing the love of Christ. Todd is married to Susan and has a son Treven and a daughter Kelli.
Hobbies: Family time, archery and the outdoors