Staff
The staff at White River Christian Church strives to live out the mission of connecting every life to Jesus. We love being able to serve alongside you in this endeavor.
« Back to Staff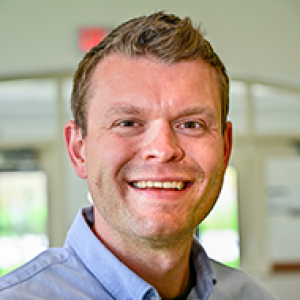 Collin Obremski
Student Worship Pastor - Noblesville
office: 317-773-2233 ext. 185
Collin loves Jesus, his wife Melanie, and their sweet miniature poodle Macie. He is passionate about people, music, and technology. He started leading worship and youth ministry as a teen and now his job is to empower and lead teens to lead worship and youth ministry, pretty cool!

Seconds before endeavoring in an education in music at a Christian university, Collin felt called to attend a local community college (IU Kokomo) and ended up getting degrees in Communication Arts and New Media Communication. He went on to work as a graphic designer, web designer, marketer, collegiate instructor, worship leader, and came to WRCC as the Communications Director. Now he's honored and blessed to work with the youth and loves it!

Hobbies: Hanging out with Melanie and Mace, watching movies, enjoying the great outdoors, computers and tech, smart home, electric cars, and being an all around supernerd.