Christmas in Noblesville
Christmas services include holiday music, a Christmas message, milk and cookies, special elements just for kids, a decorated photo spot and little something for you to take home with you. Dress casual or in your holiday best and let's celebrate the gift of Christmas!
Service Times
Christmas Lights
Christmas Offering
service TIMEs
Christmas services are designed for all ages.
Bring the kids, the grandparents and everyone in between!
Special Needs programming and an unstaffed nursery will be available at all services.
SATURDAY, December 23
5 pm

SUNDAY, december 24
11 am*, 2 pm & 4 pm
*ASL interpretation available at 11 am on December 24.
ONLINE
If you're unable to celebrate Christmas at in-person services, celebrate online!
Free Musical Light Display
December 1-31 // 6-10 pm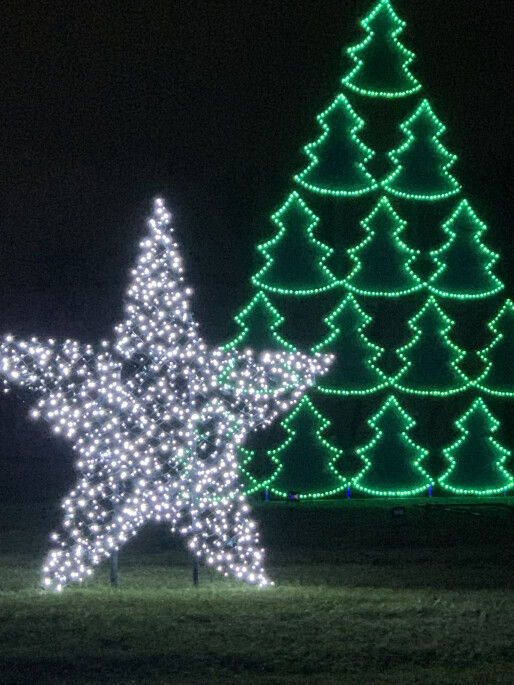 A free gift for the communities we love ... a musical light display to celebrate the Christmas season! Come watch the lights dance to Christmas music right here on the south lawn of our Noblesville property. We've added to our display this year with a hometown favorite. See if you can spot it.
Hot chocolate nights
December 7, 12 & 17 // 6-8 pm
Free hot chocolate will be served right to your vehicle while you enjoy the lights!
Christmas Offering
White River has a long tradition of collecting a special offering at Christmastime where every cent given benefits someone else. This year, two groups will benefit from your generosity: the White River Food Pantry and Camp Joy Belize.
The White River Food Pantry provides groceries to nearly 450 local families facing food insecurity each week. Your gifts will help feed families in our own community ... someone's children, someone's spouse, someone's parents or grandparents.
Camp Joy Belize provides a camping experience for teens and adults ages 13+ with intellectual disabilities and special needs. They focus on looking beyond disabilities, focusing on capabilities and expanding possibilities. Your gifts will help Camp Joy Belize hire additional staff to support this growing ministry.
Follow the link below and select Christmas Offering from the drop down menu.